Meet Our Team of Attorneys
With decades of legal experience in real estate, consumer bankruptcy, and civil litigation, we are recognized leaders in financial analysis and real estate practices. Our attorneys have more than 30 years of experience in the real estate industry and all of our paralegals have bachelor degrees and/or paralegal certifications.
Rick graduated from Loyola University of Chicago School of Law in 1986, and is a member of the Illinois State Bar Association. He holds an MBA from Drake University and a BS from Elmhurst College. He is licensed to practice in Illinois state and federal courts.
Rick is a member of The National Association of Consumer Advocates, The National Association of Consumer Bankruptcy Attorneys, The National Association of Realtors and Realtor Association of North West Chicagoland, and has been an active Real Estate Broker for over 20 years. Since 2003, his law and real estate practice has been devoted exclusively to mortgage default and foreclosure matters.
Rick's MBA, his Real Estate Broker License, a decades long career in real estate and foreclosures, and his particular proficiency in NPV analysis, (an important financial tool used for evaluation of foreclosure options) are the foundation of the firm's loan modification practice.
Former instructor and speaker at the Max Gardner Bankruptcy Bootcamp and seminars.
Eric Sutton joined The Rogers Law Group in January 2017, after working in legal aid and running his own practice. He is part of the litigation side of the firm, focusing particularly on foreclosure defense and bankruptcies, but also on condominium disputes, collection defense, and general litigation issues.  Eric earned his J.D. from the University of Pittsburgh, and an LL.M. in International Economic Law from the Chinese University of Hong Kong.   He is licensed in Illinois and in the Northern District Court of Illinois, and is a member of the Chicago Bar Association and the Association of Foreclosure Defense Attorneys.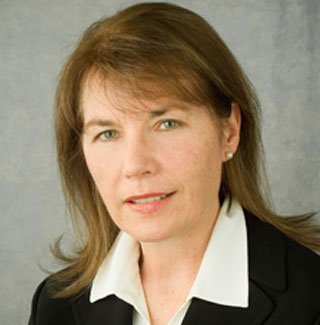 Margaret holds a JD from Chicago-Kent College of Law, an LLM from Georgetown Law Center and a BA from Marquette University.
Margaret speaks fluent Spanish and handles a large volume of Spanish speaking clients in our office.
Since 1985 Margaret's practice has been concentrated in the area of residential real estate, loan modification, foreclosure defense, and bankruptcy. Here at Rogers Law Group, she heads the Short Sale and Real Estate Closing areas.
Margaret is a member of the Illinois Real Estate Lawyers Association and has taught the real estate licensing class.
Real Estate Attorney
Aleksandra holds a JD from John Marshall Law School, an MA in International Politics and a BA from Loyola University. She speaks fluent in Polish and French. Her primary practice area at The Rogers Law Group is residential real estate transactions: sales, short sales & purchases. She also has experience in criminal and civil litigation. She is a member of several bar associations and the Advocates Society.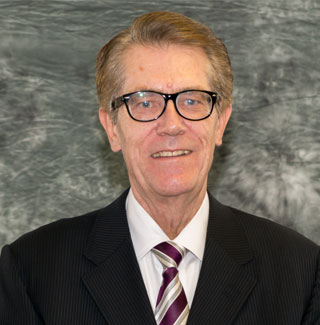 George Olsen is co-author of the Illinois Mortgage Foreclosure Law. There is no better person to have on your Foreclosure Defense Team than the one that wrote the law! George heads the Foreclosure Defense litigation group with over 20 years of experience in Mortgage Foreclosure law.
George is a former Partner at the International Law Firm of Baker & McKenzie. He is admitted to practice before the IL Supreme Court and the US Supreme Court. He was the Law Review Editor-in-Chief at DePaul University and he served as Captain in the US Air Force and is a Vietnam Veteran.
Rick and George have spent time consulting with the Attorney General's office regarding the Department of Justice settlement with several of the major mortgage lenders and suggested amendments to the Illinois Mortgage Foreclosure Law.
We can help you close successfully and stress free on the purchase or sale of your home. We help you negotiate to get the best benefits without breaking the deal. With more than 30 years of experience we excel at navigating unusual complications to close the sale on your home!
Buying a property at a foreclosure auction can be mutually beneficial to the investor and the former homeowner! We match real estate investors with potential properties and homeowners – the investor wins an income property at a great discount and the homeowner can stay in their home after all else has failed with the potential to purchase in the future!
A loan modification denial doesn't mean you don't qualify. Our financial analysis and NPV Test can help you determine what steps to take to be approved for a loan modification. From the loan modification application, through the Trial Payment Plan, to confirmation of your Permanent Modification, we work for you.  Call today to schedule your free consultation.
You have rights and defenses in your foreclosure. You can save your home from foreclosure auction. Foreclosure defense can prevent a foreclosure sale and facilitate the approval of a loan modification, real estate sale, or other foreclosure alternative.
Bankruptcy law provides an opportunity to start over. Bankruptcy will delay or stop foreclosure and can be used in conjunction with modification options to save your home.
Call The Rogers Law Group to Schedule an Appointment Today
Let the Rogers Law Group work with you and fight for you.